Currently viewing the tag: "AIDS and certain cancers and leukemia"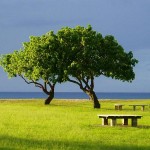 Raintree's anamu has been sustainably wild-harvested in the Brazilian Amazon. This product contains no binders, fillers or exipients and is 100% finely milled natural anamu. This product is backed by Raintree's unconditional guarantee. Ingredients: 100% pure anamu whole herb (Petiveria alliacea). This product is non-irradiated […]
Continue Reading

→
Aenean pellentesque convallis congue. Pellentesque ut nunc risus. Vestibulum fringilla vehicula lobortis. Vivamus dapibus gravida fringilla. Aenean iaculis metus et tortor ornare nec varius elit lacinia. Nunc pulvinar, ipsum ac rhoncus pharetra, lacus libero lobortis dui, id iaculis urna neque et est. Fusce pulvinar felis at nibh auctor nec eleifend neque consequat. Ut rutrum elit […]
Continue Reading

→
Suspendisse potenti. Vestibulum vitae arcu iaculis turpis vehicula tincidunt eget eu neque. Pellentesque vel leo sollicitudin ante aliquam pulvinar. Aenean volutpat porttitor elit id elementum. Curabitur et ante facilisis lorem auctor aliquam nec a elit. Maecenas nec velit ut felis adipiscing laoreet in et orci.
-Sed quis odio non ligula ornare iaculis nec sed enim. […]
Continue Reading

→